Now that you've decided on Microsoft Teams, how can you plan a successful migration?

Join a Microsoft migration expert, Pexip, and Crestron on Monday, September 30, to learn about:
Choosing hardware for Microsoft Teams Rooms
Providing interoperability with existing hardware during migration
Common pitfalls to avoid during migration
How to drive usage and adoption of your room systems
Date and time:
There will be two live webinars hosted on Monday, September 30, at 9am and 3pm ET.
Speakers in this webinar:
Andrew Gross, Director of Sales and Operations, Microsoft Alliance, Crestron
Jordan Owens, VP Architecture, Pexip
Josh Blalock, Partner & Principal Cloud Architect at CloudWay, Microsoft MVP
Click here to register for the webinar.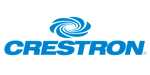 Cohosted by: